Get 25% OFF for Your Vivobarefoot shoes order(Sitewide Discount) – Referral Name
You can get 25% off on your shoe order with this Barefoot Shoes Referral Name, you just need to put this name when you are checking out into the box of 'Been referred by a friend?', then you can get the discount.
Tested & Working(Save 25% for your order)/Where to use the referral code.
$40 OFF your qualifying first order of $250 + 5% BACK in Rewards at Wayfair
Save $40 when your first order over $250 after you apply the Wayfair Credit Card.
In wayfair.com offer
Get $25 in driving credit with this Zipcar referral link
Enjoy a $25 discount with this Zipcar referral link. Valid for first order, get your $25 in driving credit after sign up to Zipcar.
Save 20% for your first order in illamasqua.com
Enjoy 20% off with Illamasqua Voucher Codes on your first order.
In illamasqua.com offer
Get £10 off for order over £45 with Illamasqua Referral Code
Valid when you sign up to Illamasqua. Discount auto applies at checkout. Exclusions apply. Or you can get this discount by clicking this Illamasqua Referral Link
Where to use your referral code?
Put it in to the Referral Code box during you sign up the illamasqua.com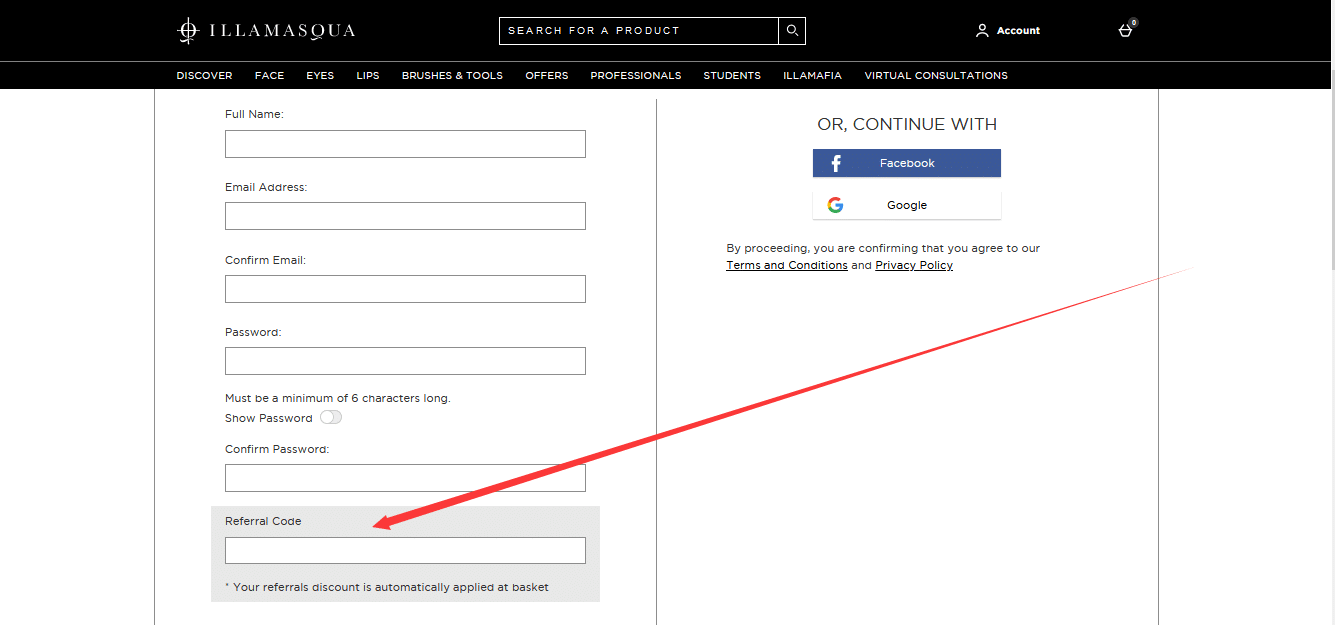 Save 15% OFF By Following SPANX Referral Link
By clicking this referral link, you can get 15% off for your first order over $75, and I get $20 back, just take it and save together. You need to click 'Show Coupon Code' and paste the link in the browser, then you will see your 15% off code after you sign up.
Tested and Working(you get 15% off and I get $20)
Get 25% OFF for Men's Clothing and Shoes promotion code
You can save 25% off on jacamo.co.uk by using this promotion code. Opening a credit account here 25% off and free delivery Discount applies to Menswear & Footwear only. Can only be used once.
Tested & Working at August 12, 2020 (Save £20 for this order)
Save 20% with Crew Clothing Referral Code(Sitewide Code)
You can get 20% off with this crew clothing referral code for your first order. Put it into the box of 'BEEN REFERRED BY A FRIEND?' which below the 'PROMOTION CODE', then enter your email and get the discount. You can also get this offer by click this referral link:https://mention-me.com/m/ol/qw6dm-yuge-zhang
Tested & Working(save 20% for the first order)